Catamaran & Mono-Hull Charter Yachts For Sale.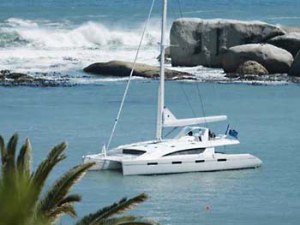 Barrington-Hall Yacht Brokers is pleased to announce their appointment as exclusive yacht broker for two luxury sailing yachts, a 72 foot mono-hull and a 57 foot Caribbean catamaran.
These offerings are for serious clients looking to enter the yacht charter business or to expand their existing fleets and are encouraged to
This email address is being protected from spambots. You need JavaScript enabled to view it.
regarding these two charter yachts for sale. Both vessels are currently in charter and are in magnificent condition.
(The photos depicted here are not necessarily those of the yachts for sale)
The Catamarans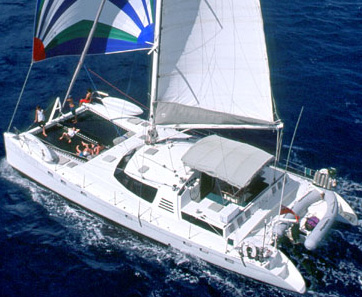 Every now and again along comes a charter yacht for sale that stands out from the crowd. Over the past 18 years, we have never had such a wonderful "Yacht for Sale" opportunity as the particular catamaran we have available today. This is a 57' luxurious catamaran that accommodates 8 guests in 4 cabins, plus crew. If you were to purchase a new vessel identical to this one, it would cost in excess of $2 million. This particular catamaran is being offered at the 'never-going-lower' cost of just
$695,000
. Plus, she nearly generated half that amount in revenue this past each year alone and has been in solid charter every year since her launch.
This email address is being protected from spambots. You need JavaScript enabled to view it.
The Sailing Yacht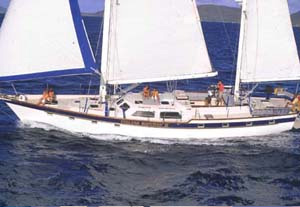 Additionally, we have a rare luxurious mono-hull charter yacht for sale. She is a magnificent 72' fully crewed vessel in excellent condition for only
$398,000
There are accommodations for 8 guests in equally sized cabins with each having their own private toilet, showers with wash hand basins and are fully air conditioned. This cost includes the client list as well as the good will and support of the present owner.
This email address is being protected from spambots. You need JavaScript enabled to view it.
Barrington-Hall Yacht Brokers is a very unique from all other yacht broker companies as we concentrate on charter yachts which have a proven charter history and an existing book of business. The vessels we represent are all well known charter yachts and only occasionally do these opportunities come up for sale.
Why? Because your investment can start generating cash due to the existing book of business. As we are intimately familiar with the boats we know exactly how many charters these yachts do each year and how much annual revenue they produce. The last two years of charter history will be provided to substantiate past performance and demonstrate the continued viability of chartering these yachts.
Many of these charter yacht sales are a turnkey operation where only the owner changes hands and the crew remains on board and continues working for the new owner. This allows for a smooth transition where even the booking brokers do not know that there has been a change of ownership.
Why is a charter yacht in far superior condition than a vessel that has not been in charter? Simply, keeping a yacht in motion is far better than parking the yacht at the dock behind your home? Why? Because it is motionless. Standing still is cancer to all yachts.
Well maintained and updated boats earn you more money. Smart charter yacht owners maintain their vessel with new factory parts! Why? They simply cannot afford to loose a $20,000 charter because of using a part that was cheaper by a few dollars. Wisely, the interior is upgraded when it starts to look worn and old, the floor coverings are changed as it's starting to wear and the engines are changed as soon as their life comes to an end.
Because Barrington-Hall works daily with the yachts we represent, we know who the lazy owners are, we have one statement for them, "we do not represent their yachts."
A few words of advice for potential investors. The one main guide line we have for new owners is that for the first 6 months of operations do not change the business plan, pricing structure, the crew and the vessel itself. During these first months allow yourself to get into the swing of things, before any changes are made. No matter who you are or your level of experience, we recommend adopting a hands off approach and to watch, listen and learn for those initial few months.
Contact
Barrington-Hall Yacht Brokers
for additional information on these and other yachts in charter that are for sale. Call 800-478-2029 or outside the US on 954-720-0475.