MILK AND HONEY - Palmer Johnson Motor Yacht Charters
125' Power Yacht Milk and Honey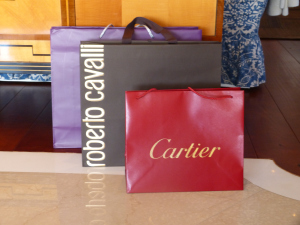 Have you ever heard the perplexing question 'What to get somebody that has everything'? It seems so cliche when you hear someone else use as they search for a gift for a friend or loved one that is unique or outstanding or both. However, it rings so true when we use it to describe our own dilemmas!
For
high net worth
individuals, this pursuit can be especially challenging as there's a high probability that they already have what they want and can certainly afford to acquire whatever they need. What a conundrum, indeed.
Here's a riddle: 'What is something you have already had, but can never get enough of '? Three quick things come to mind - money, love and vacations! We can't assist you with the first two, but when it comes to unique and outstanding vacations you might want to consider a sumptuous, over the top luxurious yacht charter!
Buying vs. Chartering a Yacht
What about buying a luxurious yacht? As an example, a 125' motor yacht will cost a cool $25M dollars and if financed over 15 years at a 3% interest rate, the monthly payment would be about $200,000 per month. Let's not forget the operational expenses of about $200k per month. A good rule of thumb when it comes to maintaining and staffing a super yacht is about 10% of the cost of the yacht, per year.
For a variety of reasons, most super yacht owners usually only get to use their yachts two weeks out of the year. Based on the above example, the yacht will cost $5M a year to own and each week will cost them about $2.5M. By pretty much anybody's standard that's quite expensive for two - one week vacations!
If you are in the enviable position of being able to surprise someone with a gift of this magnitude - then bully for you! Just remember the mariner's lament that the best two days of a boat owners life are the day they get it - and the day they sell it!
Now as an alternative to ownership, let's consider chartering the mega yacht '
Milk and Honey
' for a week from its owner instead of buying one for that special person in your life. While the cost for a luxury yacht charter vacation is substantially less than owning one, you'll still need to be in an enviable position of being able to afford $150,000 per week while on the 'Milk and Honey.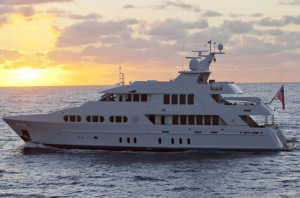 The beauty of Milk and Honey is her simplicity.
Her beautiful interior boasts a range of elegant woods including olive and inlaid black walnut flooring, walls of American cherry wood and Cuban mahogany paneling all complimented with soft leather and cooling textured fabrics.
Milk and Honey is a 125 foot
Palmer Johnson
built yacht designed to charter in various locations including the Leewards, Windwards and Bahamas Islands in the winter season and the US northeast coast during the summer months. Exceptionally large for her length, this sleek 125-foot, tri-deck yacht offers the volume and space of a 150-footer.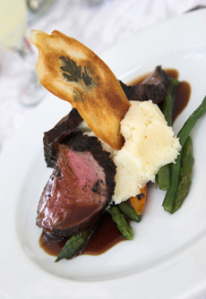 She has five elegant cabins that can accommodate up to ten guests in luxurious comfort. The beautifully adorned master cabin is a full 26' wide stateroom featuring 180 degree views looking outward towards the front of the vessel. Milk and Honey has earned the boasting rights because of her super large wide bedroom windows that are seldom seen on any private motor yachts.
The master stateroom is furnished with a California King Sized bed, includes two bathrooms, steam shower, Jacuzzi with a mood setting music and HD entertainment system.
For other family or friends, the four remaining staterooms are at located at mid-ships. Large, airy, richly appointed that are designed with queen-sized bedrooms, lots of closet spaces, full bathrooms with enclosed showers and vanities. Each cabin has its own Ipod music and all have en-suite bath and shower.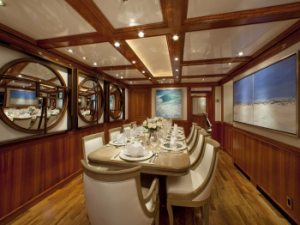 Questions? Call Andrew on
800-478-2029
Thanks to a very recent and complete upgrade, the much sought-after charter yacht Milk and Honey is better than ever. Solidly built by the premier yard of Palmer Johnson and beautifully maintained, even today she looks and smells brand spanking new. Among the abundance of indoor and outdoor spaces is the sun deck, with its spa pool, bar, and wicker settees.
Also on this deck are over-sized lounge chairs that are easily adjusted to face the sun or moved into the shade and can quickly convert to sun pads. One level down, on the boat deck, there's a large table for dining under the stars. Meals are also served on the main deck, either in the elegant formal dining salon or in the soft breeze on the aft deck.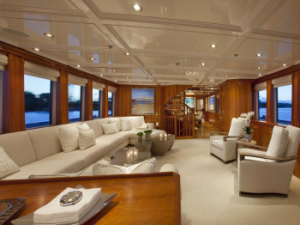 Milk and Honey has an interior that will astonish you with her rich polished timbers of cherry, mahogany, burled olive and subtle black inlays of walnut. Infused with soft creams, faun and light browns that beautifully contrast with the rich woods.
As to be expected on a mega yacht of this caliber no detail has been overlooked, including zero-speed stabilizers ensuring that guests are always comfortable as well as expertly maintained and serviced by a professional crew of seven.
Here's a run down on the professionals that will be attending to your every whim during your luxurious and unforgettable yacht charter vacation.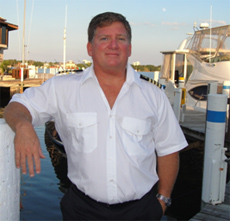 You will find that Captain Kenny Tassin is a most charming, warm, fun and friendly professional, just the type of gentleman guests like to gravitate towards.
The crew team he has selected are magnificent and among them the chief stewardess who also happens to be his charming wife, Chandra.
She spent her summers living on board her parents' private yacht in Sag Harbor, New York and her position is to make sure that Milk and Honey is as immaculate on the inside as well as on the outside. The entire staff defers to this lovely lady who charms everyone with her wonderful smile and engaging personality.
The chef is Nathaniel Cox who is a world-class chef extraordinaire who was schooled at Sydney's
Ryde Hospitality College
and excels in pastries and cuisines that rival many five-star restaurants. Here is a man with a flare and the skills to cater for the most sophisticated and passionate-about-food palates around the world. We trust that your dining experiences on Milk & Honey will be ones to always remember.
Chief Officer Tevis Thompson had been running several other charter yachts in the Bahamas and Caribbean as a captain and recently joined the Milk and Honey team as First Mate. So you be glad to know that you will have not one, but two very competent captains.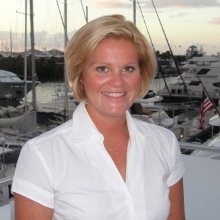 Stewardess Lesley Mitchiner has a fun-loving and friendly personality with a passion for what she does. It is her responsibility to make sure that all guests are happy and she does just that by anticipating the guest's needs.
Let's not forget deckhand Jake Lacey who's the 'someone' that has to do all the hard jobs on board on this Bahamas
motor yacht
. Jake is working his way up the ladder, so if guests see a quiet friendly man scrubbing the deck, or pulling up the anchor, towing that barge or lifting that bale you know that will be Jake.
What to do while on your chartered yacht vacation?
Relax, eat, drink, go snorkeling or
scuba diving
, visit uninhabited islands and secreted away coves, fish, indulge in retail therapy, sunbathe, try water skiing, watch the sunrise, have cocktails as the sun sets, beach comb, go dancing, explore the local 'wildlife at night' and...?
Milk and Honey's Tenders & Toys
19' 200 hp yacht tender
2 - two person kayaks
Full array of snorkeling equipment
Water-skis for adults and children
Knee-boards, tubes for towing
2 bikes, Beach party equipment
Underwater camera
Floating mats, beach games
Fishing gear, exercise equipment
Scuba diving equipment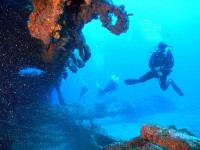 By the way, Captain Tassin is a certified dive instructor as well as three of the crew are certified divers.
You will be in good hands when you go exploring the underwater paradises of live coral, shipwrecks, lobsters, countless varieties of fish and other sea wildlife.
Want to take a tour of this magnificent yacht? Click on the image below to view a guided tour of the yachts' interior and exterior including the master and guests staterooms, galley, salon and spacious decks.
Communication facilities on board include Mini-M and V-sat for voice, plus Voip. Full audio visual facilities are provided throughout the salons and the cabins. Limited Satellite TV is available, large format movies and music are available on the Cestron system and I-pod docking stations.
A private motor yacht charter vacation is one of the most adventure filled, yet relaxing vacation gift you will ever give anyone - including yourself! We are ready to guide you in undertaking this extraordinarily wonderful vacation. Not sure where you want to go or you are not familiar with the best charter locations? Call Andrew at 800-478-2029 / (954) 720-0475 or email us with all your questions.


Charter Milk and Honey Luxury Motor Yacht