Greece Cyclades Yacht Charters

The Cyclades is a Greek island group in the Aegean Sea, southeast of mainland Greece. They are one of the island groups which constitute the Aegean archipelago and the name refers to the islands around the sacred island of Delos. These group of islands, some close together are the perfect yacht charter destination for most Greek yachts. The Cyclades comprise about 220 islands, the major ones being Andros, Antiparos, Delos, Ios, Kea, Kímolos, Kythnos, Melos, Mykonos, Naxos, Paros, Folegandros, Serifos, Sifnos, Sikinos, Syros and Santoríni. Most of the smaller islands are uninhabited.
SELECT A YACHT TYPE: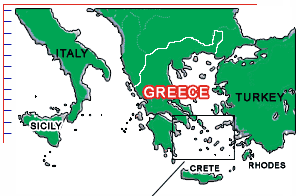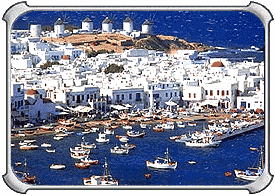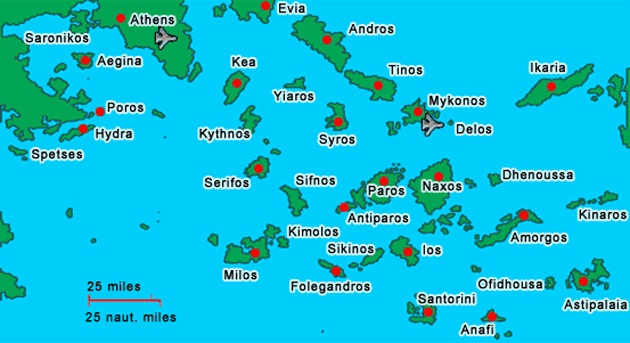 The Cyclades islands are peaks of a submerged mountainous terrain, with the exception of two volcanic islands, Milos and Santorini (Thera). The climate is generally dry and mild, but with the exception of Naxos the soil is not very fertile; agricultural produce includes wine, fruit, wheat, olive oil, and tobacco. Cooler temperatures are in higher elevations and mainly do not receive wintry weather. The Cyclades are bounded to the south by the Sea of Crete. The Cycladic Islands enjoy a Mediterranean climate, with an average temperature for the year of 64 to 67 degrees. The winters are mild and the summers - by Greek standards - cool, thanks to the beneficial effects of the seasonal winds known as the "meltemi".
Greece Yachts for Charter
The beautiful islands that comprise the Cyclades are some of the most beautiful islands in the world making them perfect for yacht charter enthusiasts. Gorgeous sandy beaches are scattered all around and coupled with the traditional warm hospitable will make a
Greece Yacht charter
a memorable experience.
Whether you charter a
Greece Catamaran Sailboat
,
Greece Power Yacht
or
Greece Sailing Yacht
, the Cyclades Islands will be an excellent choice. The clear blue waters, the warm temperatures, the beautiful beaches make it the perfect destination for your Greek yacht charter vacation.