Power Yacht ODYSSEA
At Barrington Hall we provide yacht charters around the world on motor yachts, catamarans and monohull sailboats. The Power Yacht listed below, ODYSSEA, is one of the many yachts we offer for charter. Please contact us for up to date information on ODYSSEA or any other yachts in your desired location.


ODYSSEA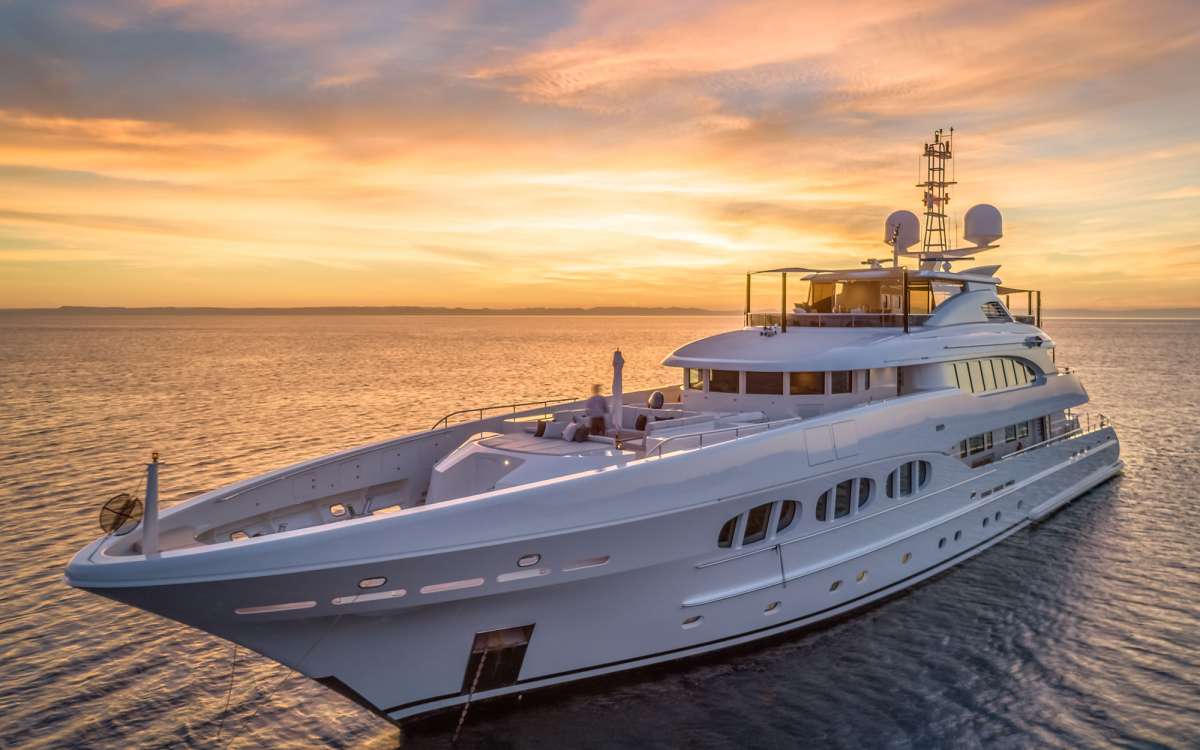 Low Price: $200,000 High Price: $220,000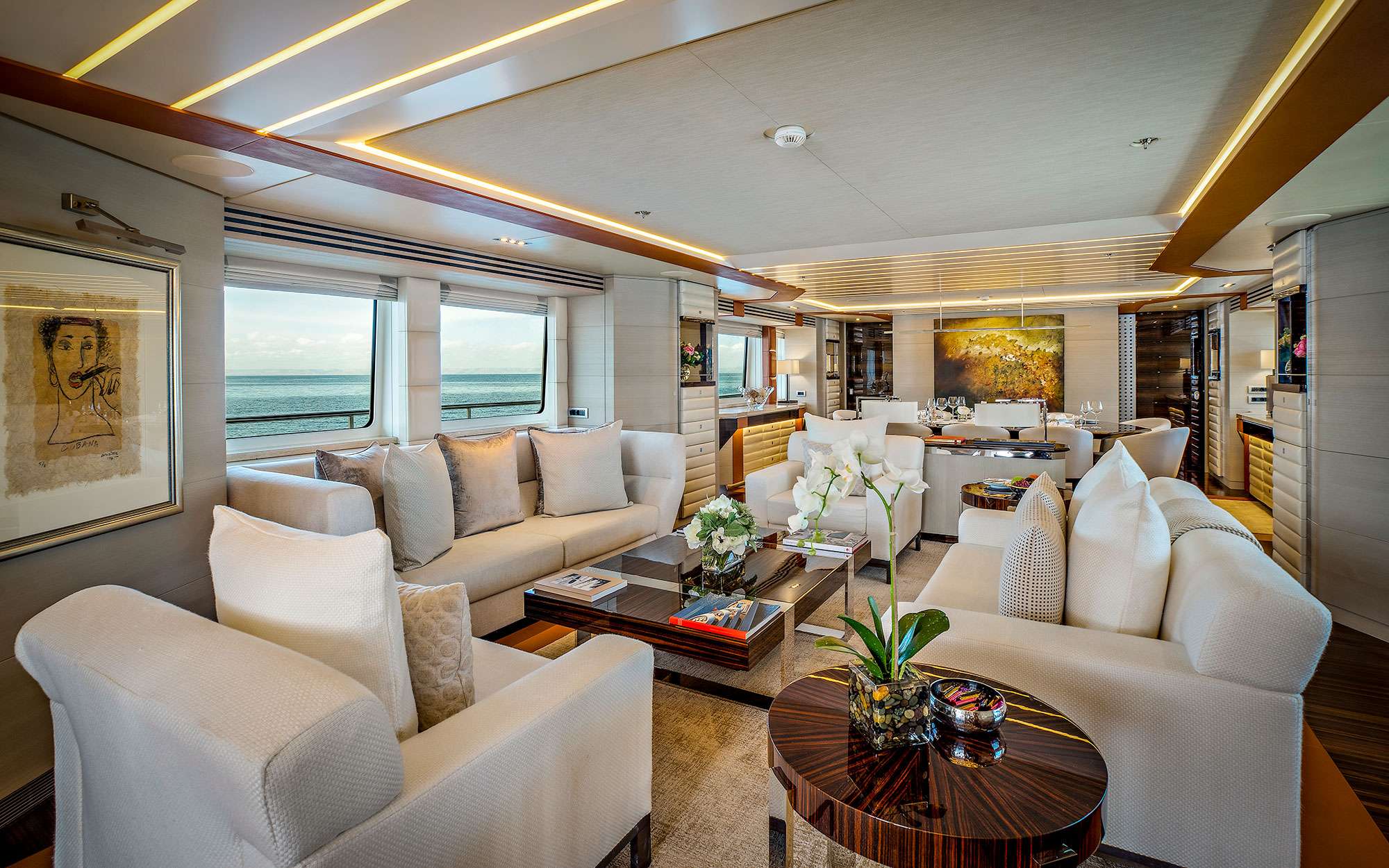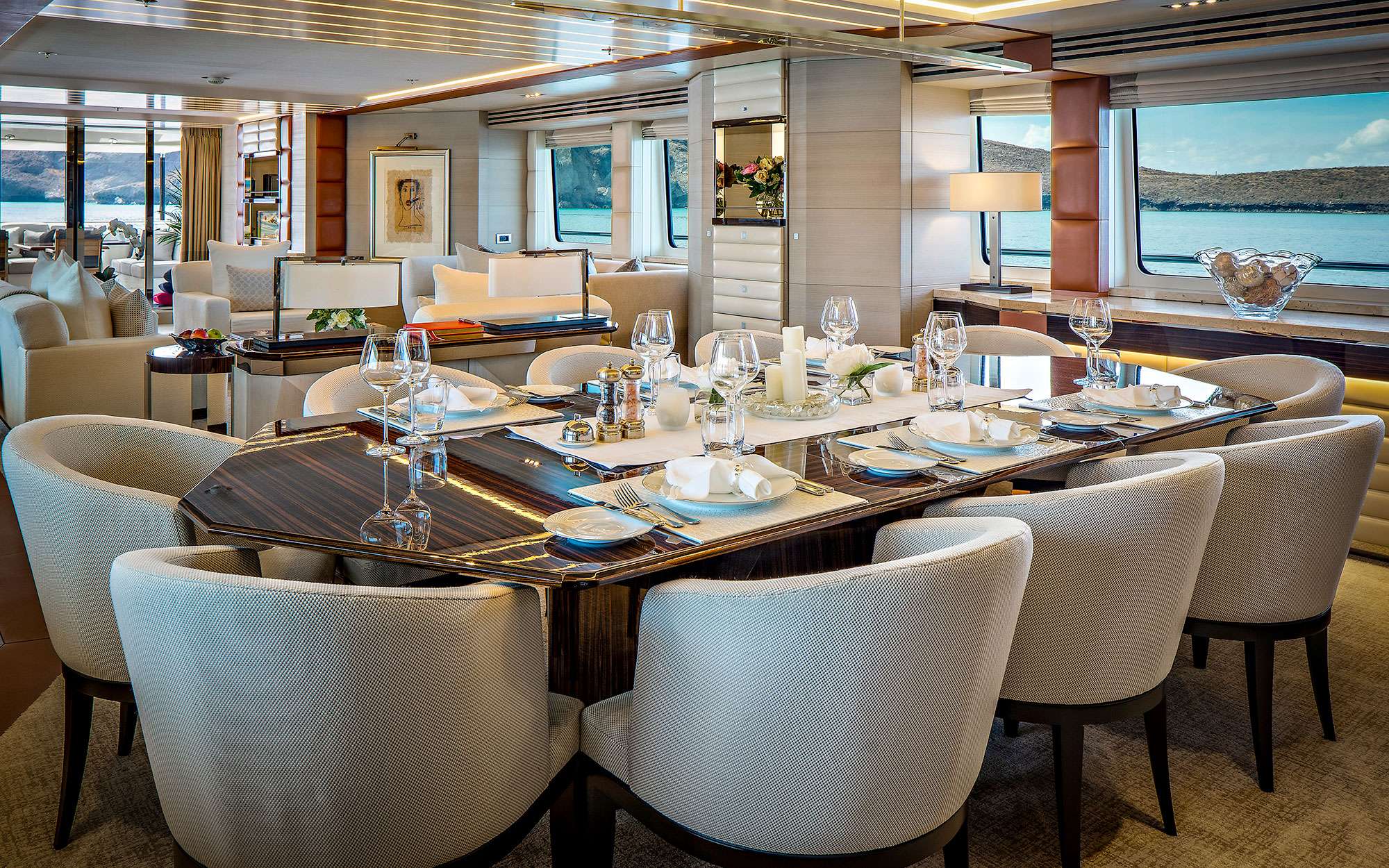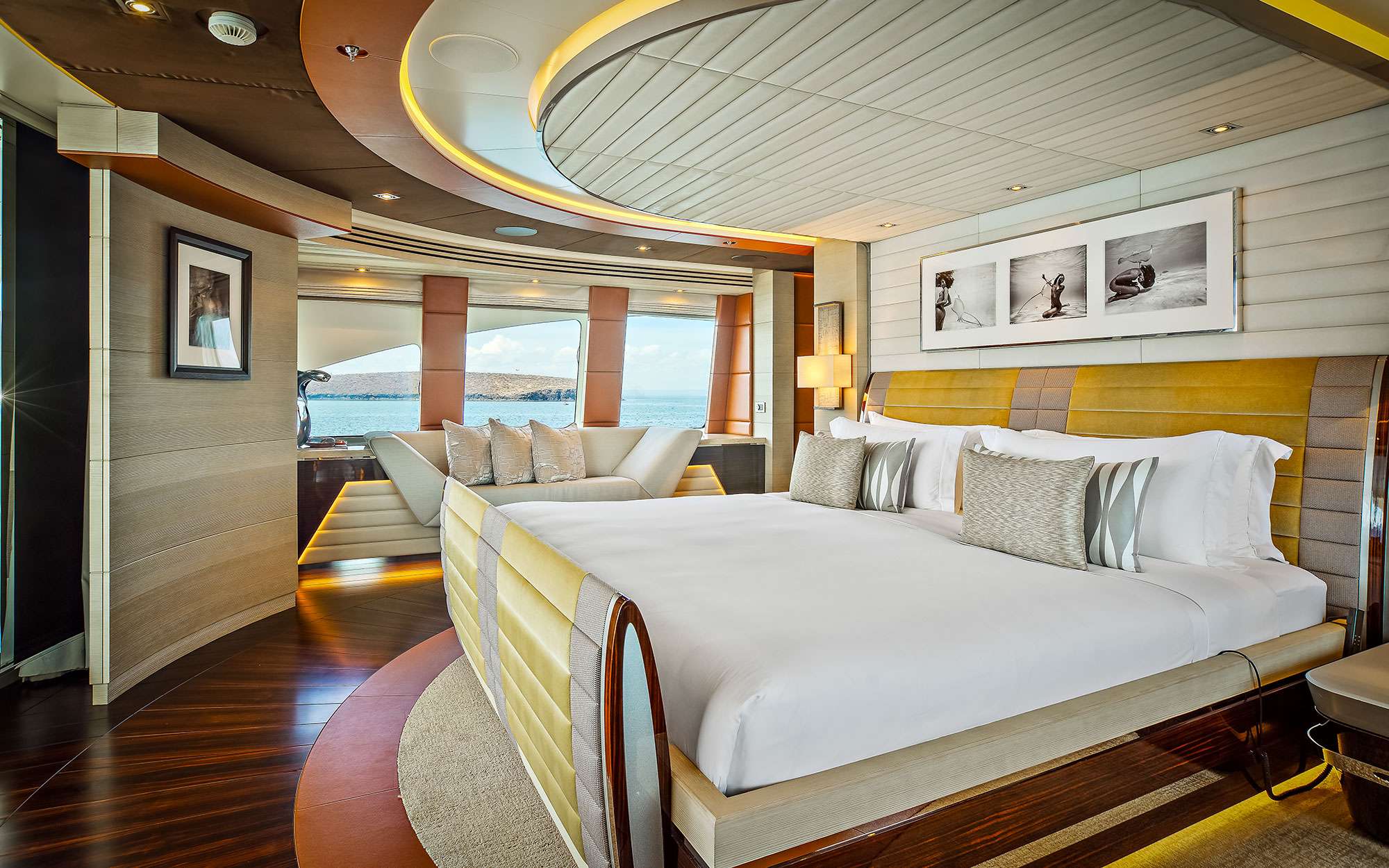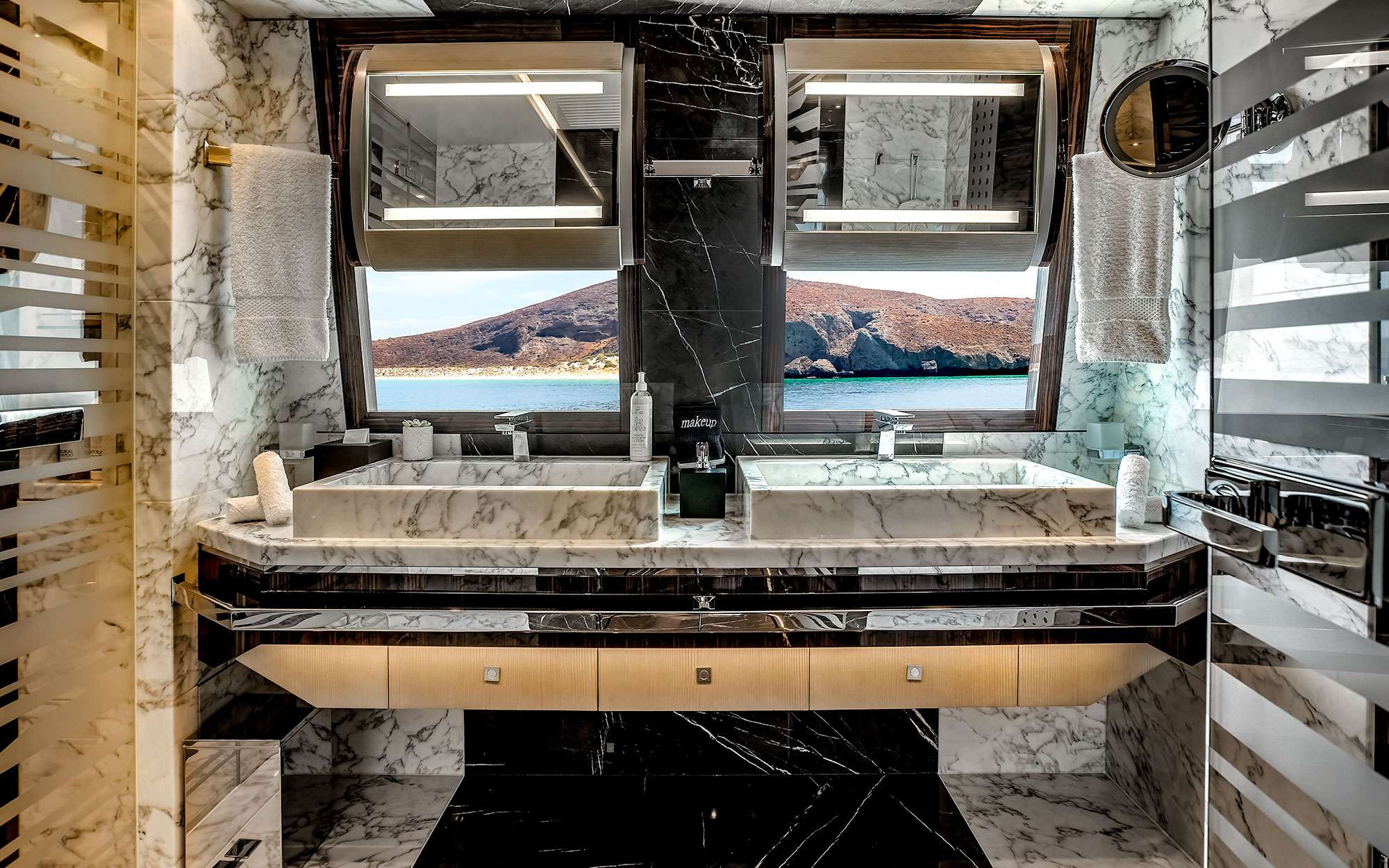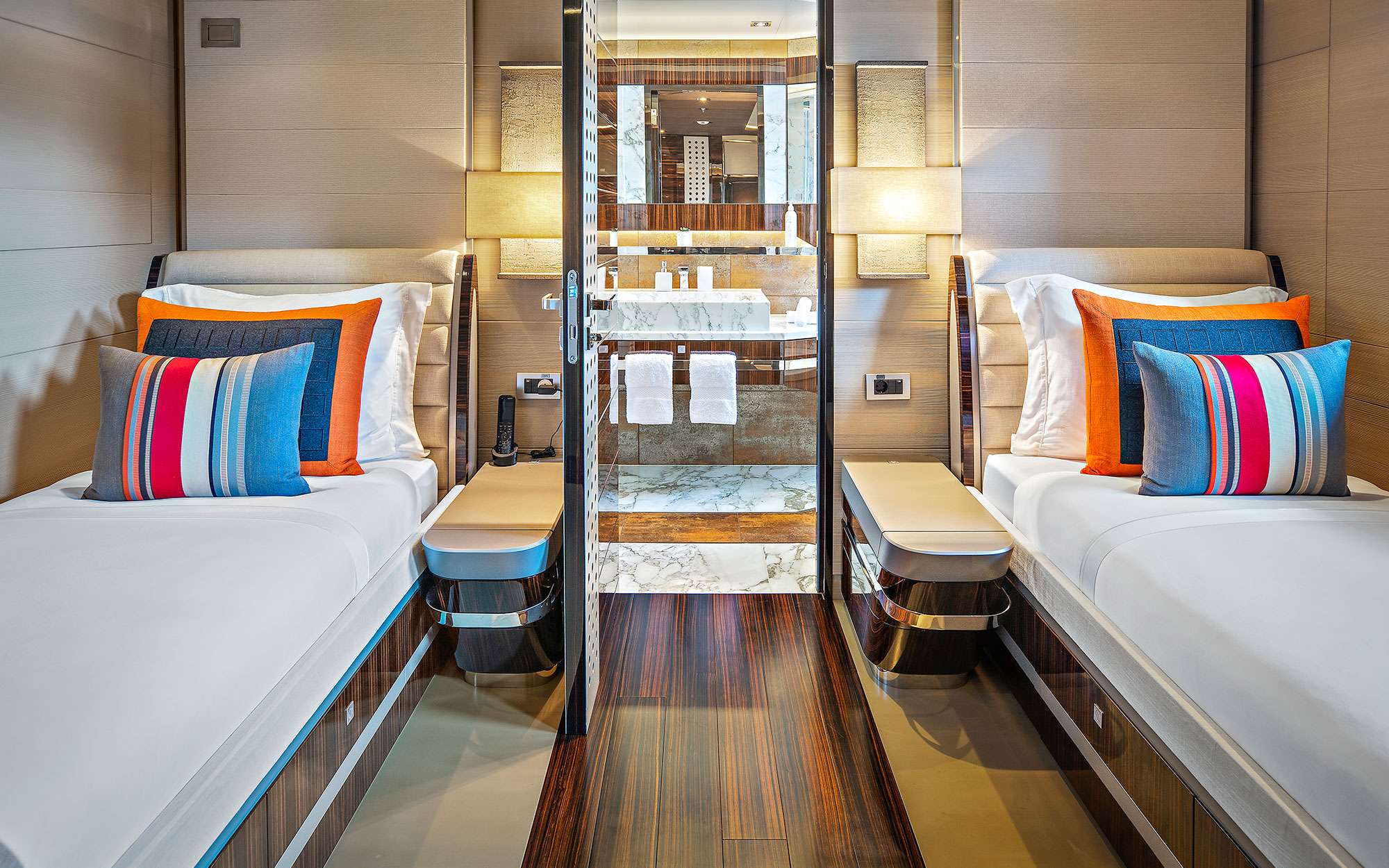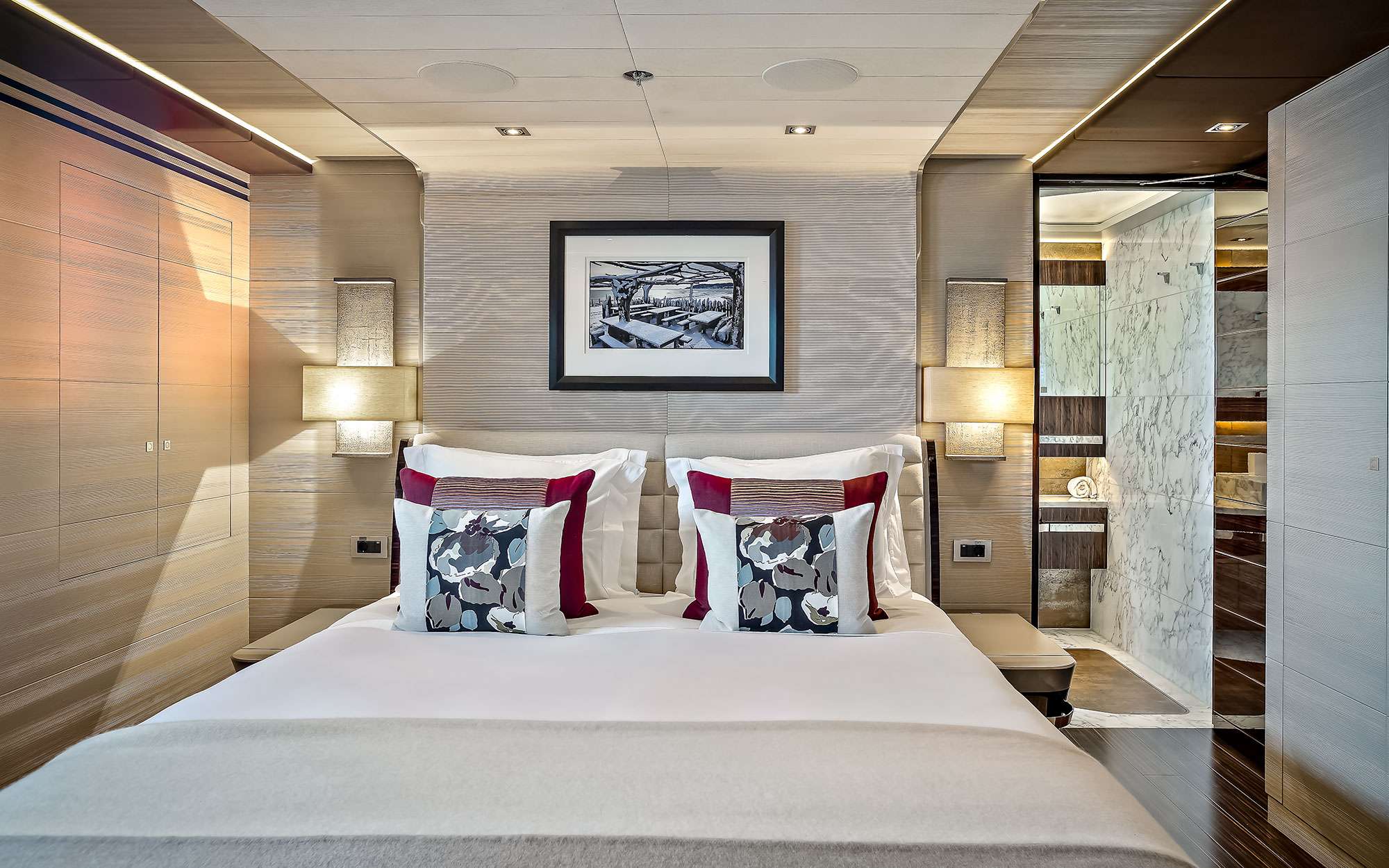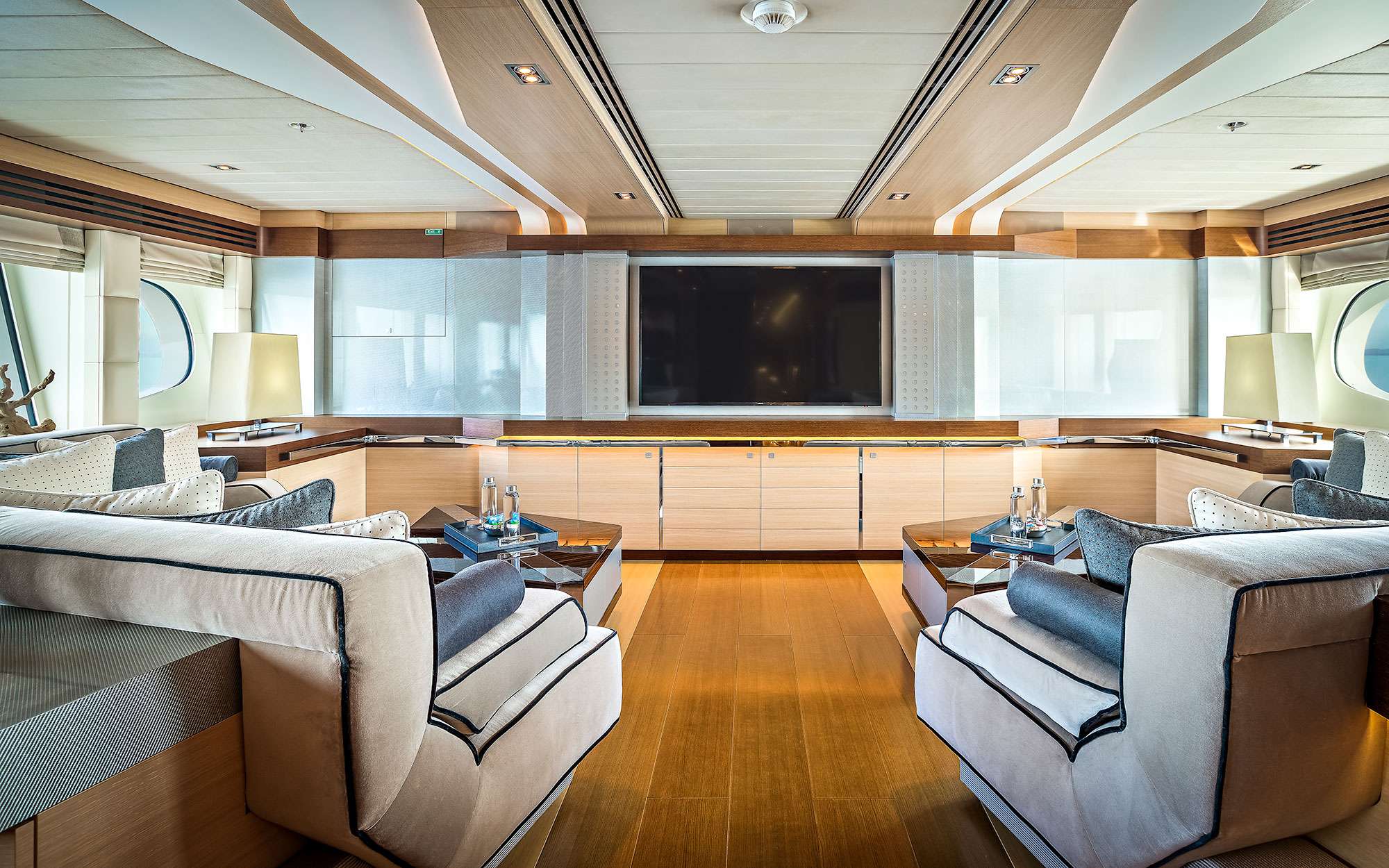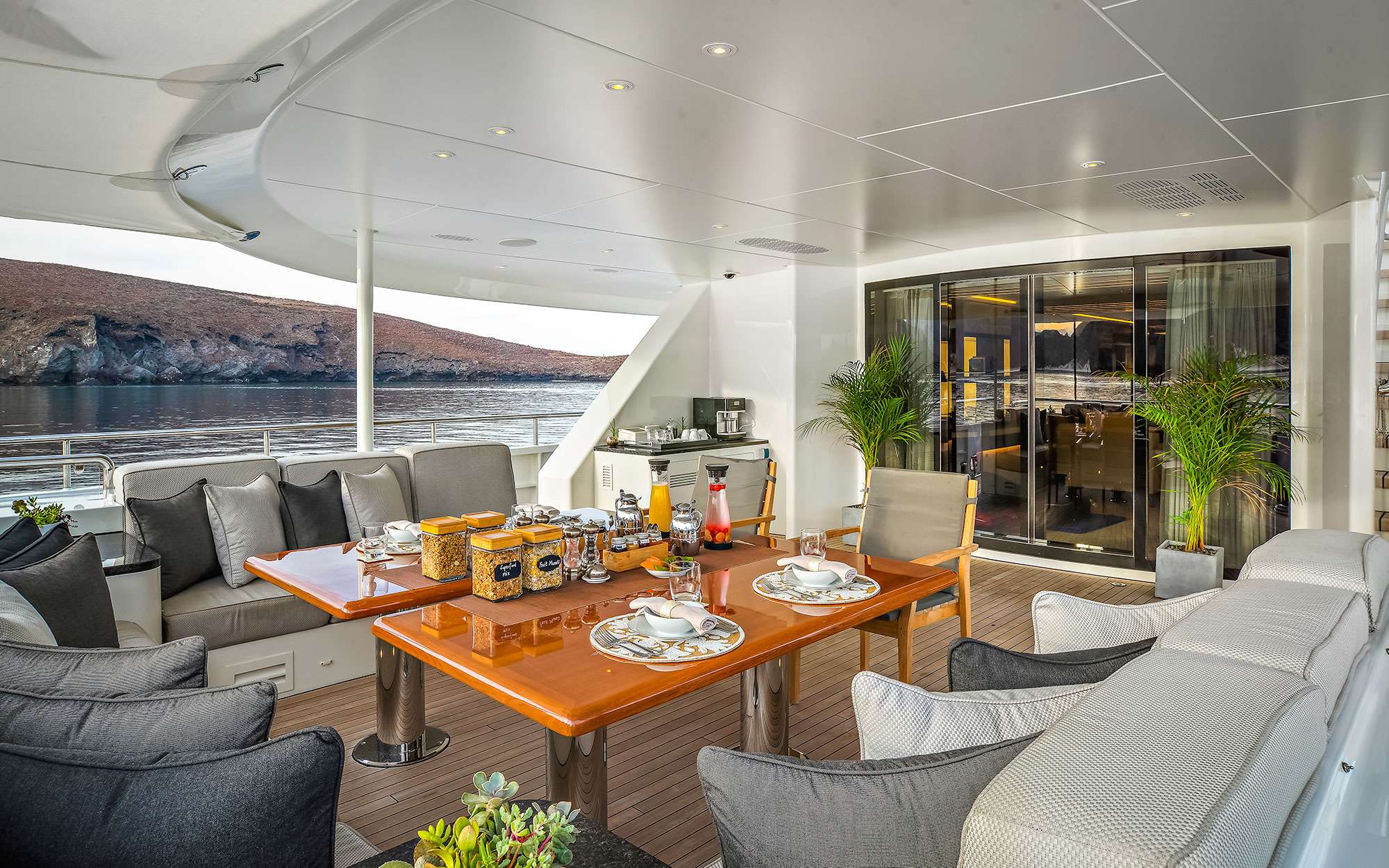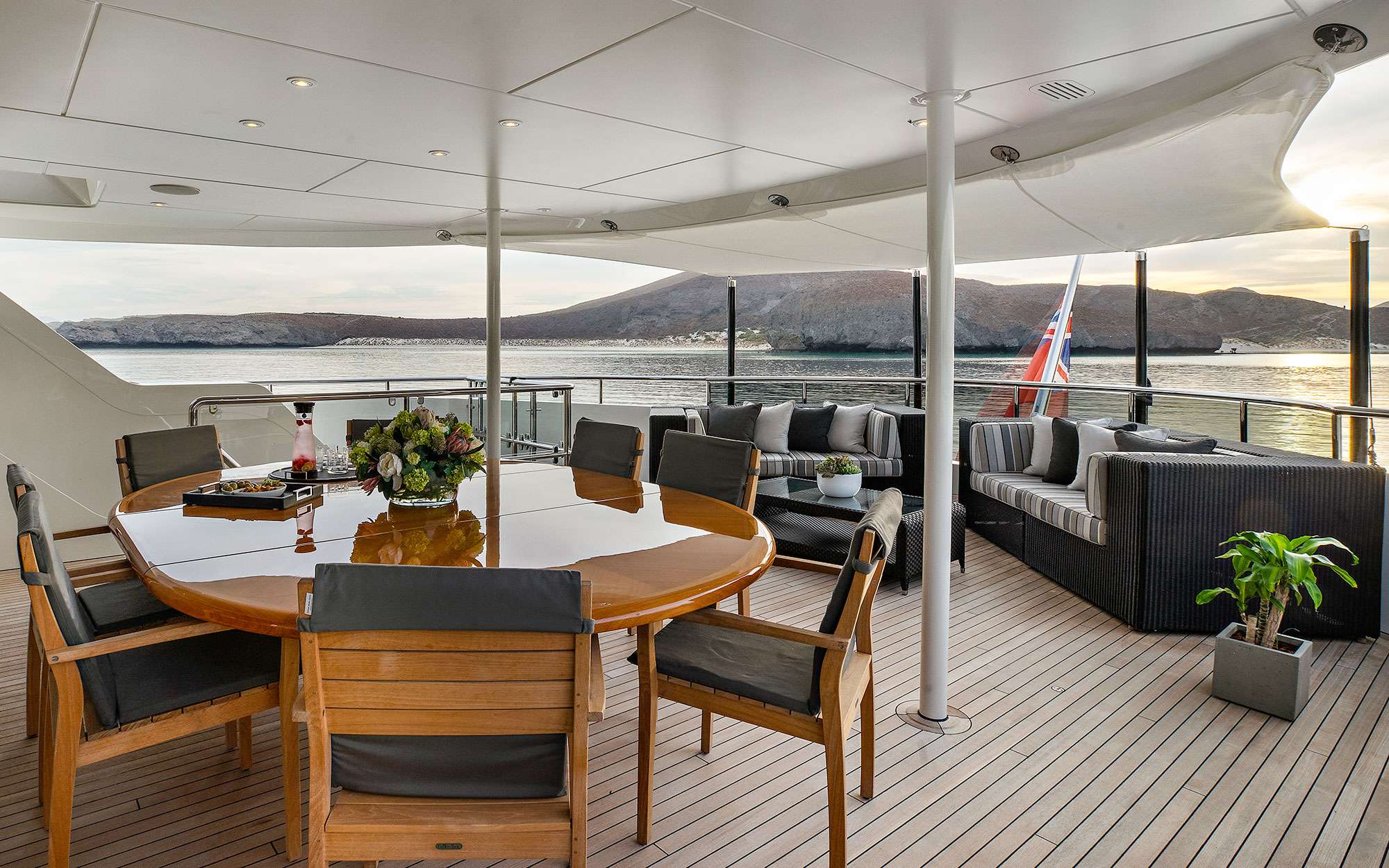 Amenities
Water Sports
Dinghy Size:
37' Invincible Cat Tender
Gear Type:
spinning, trawling, electric r
Other Toys: 37' Invincible Cat tender with 4 x 350 Hp
Waverunner 2 seater
SeaBobs
4 x Airhead SUP
1 x JP SUP foil board
2 x E-foil (Lift)
Kite surfing gear including training gear and foil boards (please inquire for any specifics)
6 x Surfboards
1 x 2 person Airhead Poparazzi (towable glider) inflatable
1 x 4 person Airhead Bandwagon (towable) inflatable
1 x 5 person Airhead Jumbo Dog (towable) inflatable
1 x 3 person Airhead Super Mable (towable chair) inflatable
1 x Airhead Reef Island inflatable (multi-person)
1 x Airhead Floating Mat
8 x Airhead floating saddle (floating seat)
8 x Airhead floating noodle
12 sets Snorkel gear
Full load of fishing gear - spinning, trawling, electric reels
Beach set up - gazebo and chairs
Yoga Mats
Free weights 22lbs max
Pull up bar (on sundeck)
Other Toys: Kaleidscape, DVD player, Crestron
No DirecTV

Communications: VHF, VSAT, WiFi
*excess VSAT use may incur a surcharge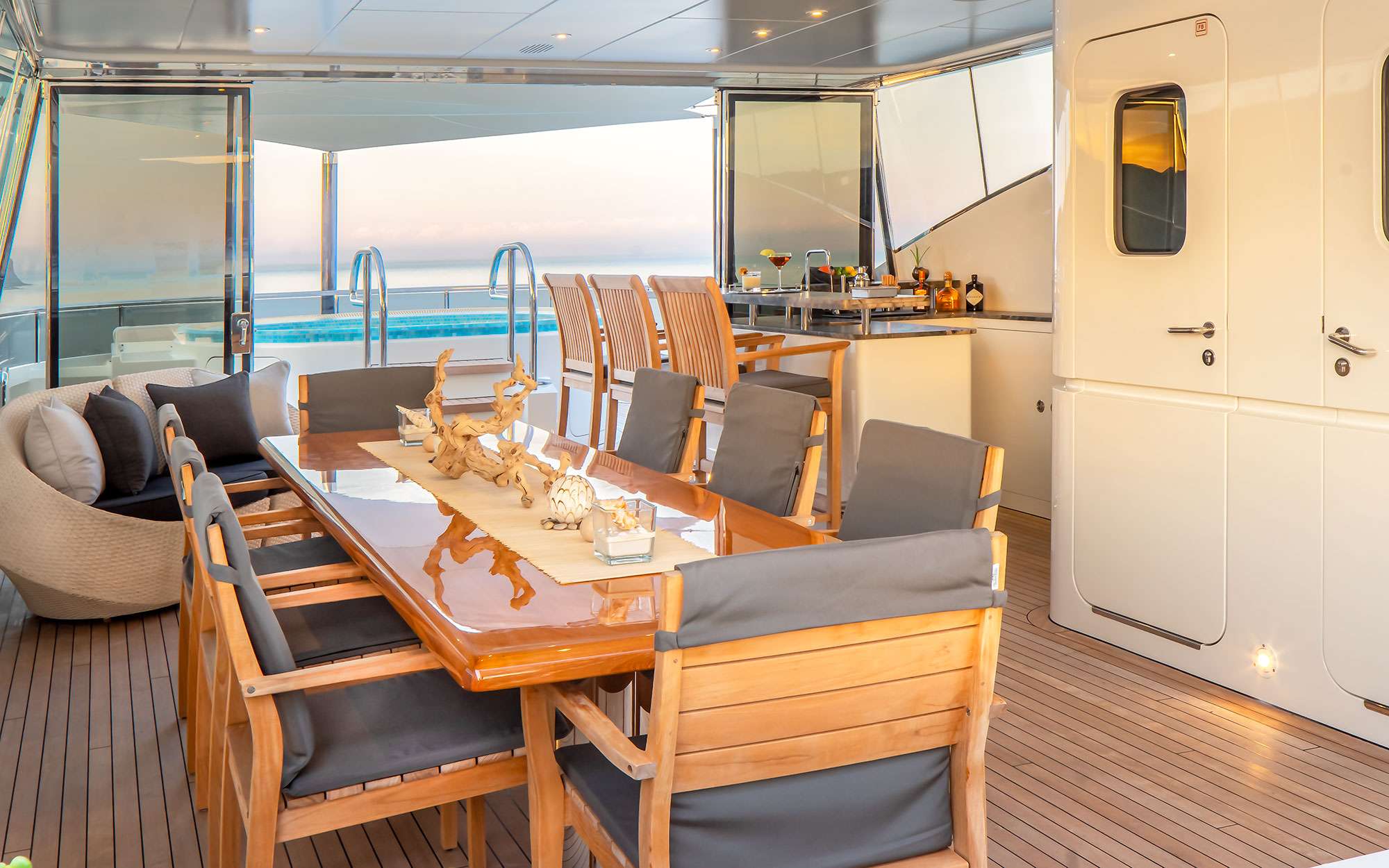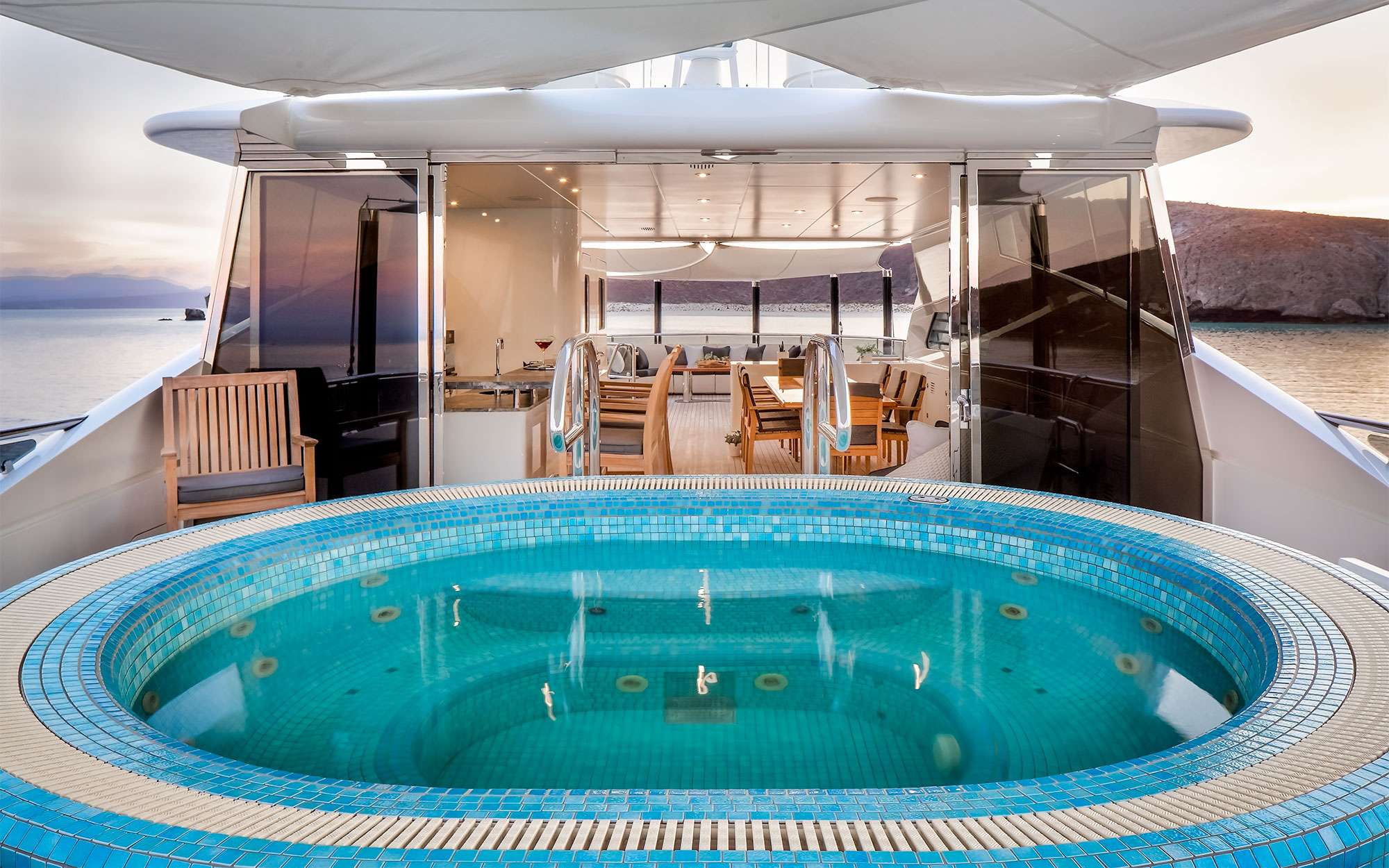 Crew Profile
CAPTAIN | Chris Seago (South African)
A KwaZulu-Natal born and raised adrenaline junkie, who spent his high school years building a 32ft sailboat with his family and set sail to greater horizons after high school. From island hopping in the Caribbean, Bahamas and South Atlantic to settling in Fort Lauderdale. Chris joined the yachting industry late 1993 where he met his wife of 18 years & still happily married and in love. Chris got out of yachting for 6 years to raise a family and moved to Canada where he flipped houses. He has since moved back with his family and has resided in Fort Lauderdale for the past 8 years. When Chris is not at home spending time with his wife, 2 kids, 2 cats and 2 dogs – you'll most certainly find him kiteboarding, cycling or dirt biking. Chris joined M/Y Como in April 2017 in France, and stayed aboard through the sale and transition to ODYSSEA with the current owners.

ROTATIONAL CAPTAIN | Duncan Stephenson
Duncan was born and raised in Cape Town, South Africa. Duncan's love of the water started at a young age when he learned to sail on dinghies. He has been hooked on the water ever since. He joined the yachting industry in 2003. When he's not pottering around on the water, he's rebuilding homes and spending time with his wife and young daughter. Duncan is easygoing and has a calm, genuine personality. His experience, meticulous attention to detail, excellent communication skills, and keen understanding of the charter industry means that MY ODYSSEA and her guests are in safe hands at all times and will have an amazing charter experience.

HEAD CHEF | Ben Reeve
Ben joined ODYSSEA from Aberdeen in Scotland. He has over 15 years experience working in kitchens of several Michelin Star restaurants, including Chez Bruc and Texture. Similarly, Ben has also combined his passion for food and travel by working his way around Australia in 2012. As well as working in restaurants, Ben has spent his time working as a Head Chef in various private residences around America and the UK. Ben has multiple years experience working on yachts and always looks forward to the time out at sea. Ben enjoys the outdoors and loves nothing more in his free time than to be active and keep fit. A few of his hobbies include snowboarding, CrossFit, mountain biking, and surfing. When he needs to relax he enjoys reading. Ben joined ODYSSEA in October 2021 and is thrilled to bring a smile to everyone's face with is food creations.

ENGINEER | Erik Aubry (Canadian)
Canadian engineer, born and raised in Trois Rivières. Erik studied mechanical engineering in Québec and worked in the field for a few years. However, it wasn't long before the travel bug got hold of him, urging him to leave land behind and take on the big blue seas. Joining the yachting industry in 2009, Erik worked his way up to chief engineer, while running his own yacht repair company for over 3 years. He strives to provide the smoothest of sailing to every boat he works on. Erik joined ODYSSEA in the month of May 2020, in Cabo San Lucas, Mexico. Erik is a lover of ice hockey and quite the coffee-aficionado.

ENGINEER | Bernhard Bekke (South African)
Bernie was born in Britts, South Africa, where he completed his schooling career and then went on to play professional rugby for 2years. Bernie loves being active and has always had a great passion for professional sports. Bernie followed in his fathers' footsteps and completed a 4yr electrical apprenticeship which allowed him to work in his father's Electrical company. He gained immense engineering experience and knowledge in these 6 years of studying and working. In 2011, Bernie decided to take his electrical knowledge to the ocean. He delivered a yacht from Cape Town to Tortola and then made his way to Miami. Bernie spent the first 2yrs of his yachting career out on deck and was then able to transition into his true passion, Engineering. Bernie met his wife in yachting where they worked together for 6yrs. The happy couple got married in 2017 and started to build a more settled life together in the U.K. Bernie now lives with his dog, wife and their newest addition to the family, a baby girl. Bernie joined ODYSSEA in

FIRST OFFICER | Hayden Laubscher (South African)
Hayden is from Johannesburg, South Africa. He grew up fishing, cycling, and pretty much doing any sport he could get his hands on. As time went on golf and fishing soon became his favorites, but it doesn't stop him from having a friendly game of football or touch-rugby whenever the opportunity arises. After school he followed in his father and brother's footsteps and studied Accounting. A craving for the outdoors always had him staring out the window, looking for his next big adventure. Now, living his dream of working outdoors, Hayden has enjoyed every minute of his yachting career, and always pushes himself to learn more and give all guests the best possible experience. Hayden joined ODYSSEA in May 2018 and has loved every minute ever since.

BOSUN | Laurie Meintjies (South African)
Laurie is a South African-raised, health and fitness enthusiast. He grew up in Somerset West and has always had a strong drive to perform and keep active. Laurie has a great passion for life and has traveled to Indonesia, Fiji, Australia, Turkey, Singapore, Costa Rica, Palma, Malta, Brazil, St Helena and is excited to discover new countries while he progresses in his career. He was introduced to yachting by a friend in the industry and immediately went full throttle making his way across the archipelago of the world. His interest and hobbies consist of playing piano, trading forex, living on the ocean, calisthenics, and watersports. Laurie loves anything that raises his adrenaline and is always ready to get involved in a new, exciting adventure. He is eager to use his skills learnt over the past 3 years in yachting to bring enjoyment to all.

DECKHAND | Derron Nicholls (South African)
Derron is from Johannesburg, South Africa. He grew up on the sports field playing rugby and running athletics. When he wasn't playing sports he either had a skateboard or camera in his hand practicing videography and photography. After school, Derron went on to study a business course and got a degree in marketing. However, his true passion was the ocean. Throughout Derron's studies - the idea of working on a yacht always interested him. Derron joined ODYSSEA in January 2020 and is excited to progress in his new career.

CHIEF STEW | Haley de Jager (South African)
Hayley is from Johannesburg, South Africa, where she completed her Honors degree in Psychology. She worked in a Center for Autism for 2 years and spent a lot of time volunteering at a Crisis Call Centre and a Community Youth Development Organization. Hayley started her yachting career in April 2018 in the beautiful city of Antibes. Like many of the crew aboard, Hayley loves being active and chooses to lead a healthy lifestyle filled with outdoor explorations. Hayley has a passion for animals and loves every moment spent with a furry friend. She developed a great love for travel and the ocean while on family vacations, which were mostly oriented around scuba diving and learning about new cultures. She takes great pride in her work and hopes to use her passion in hospitality to ensure all guests have a once-in-a-lifetime experience onboard.

SECOND STEW | Chelsea Spicer (New Zelander)
Chelsea grew up on New Zealand's Hauraki Gulf and its treasured islands. Chelsea has been surrounded by the ocean all her life, so could not resist a career on the ocean, making yachting very appealing. So, at the young age of 18, she set off to start her yachting career. This has seen her work in some of the most picturesque parts of the world like, The Great Barrier Reef in Australia, Caribbean Islands, The Mediterranean, and of course New Zealand and the Pacific. Chelsea's ever-growing passion for travel has led her to fall in love with the flavors of food, wine, and art from all over the world. When she's not wandering through art galleries or checking out local restaurants, you'll find she also loves diving, snorkeling, photography, and yoga. Chelsea joined Odyssea in October 2020 and is eager to express her creativity while providing exceptional service with a Kiwi charm.

THIRD STEW | Camielle Bertsch (American)
Camielle is from Minneapolis, Minnesota, and spent much of her time growing up on a few of Minnesota's 10,000 lakes. She attended Bradley University in Peoria, Illinois, and received her Bachelor of Science degree in Marketing and International Business. While in school, and for three years after graduating, she gained extensive hospitality experience in the restaurant industry working as a server and manager, as well as doing reservation and large event coordination. Being raised in the frozen tundra turned Camielle into a winter sports enthusiast. She has been a figure skater for fifteen years, with a seven-year coaching background, and is an avid skier and snowboarder. She recently made the transition from the Midwest into yachting to broaden her travel horizons and take her hospitality background to the sea.